The Island of the Month Box
Get the monthly island vacation in a box!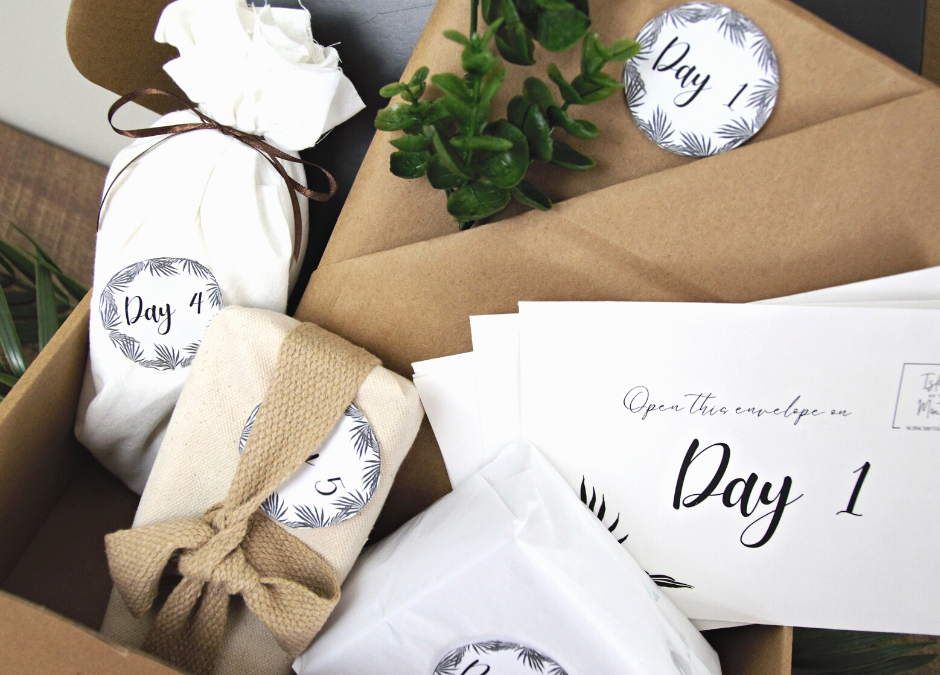 The Island of the Month Box is a monthly island vacation subscription service... in a box! Each month we'll send you a five day custom island trip. Each day of your trip consists of a sealed envelope with your daily itinerary and a thoughtfully chosen hand-wrapped gift to accompany your adventure that day. Contents include an island inspired t-shirt, custom items made on the island, travel inspired products, and fun gifts that go perfectly with your itinerary. All of this without ever leaving home!
WE ARE CURRENTLY SOLD OUT! CLICK HERE TO JOIN THE WAITLIST.
We'll notify you first when spots become available.
Frequently Asked Questions
What can I expect to find in my box?
Box contents vary each month based on the featured destination. You may find travel accessories, island inspired merchandise, or products made on the island of the month. We work hard to ensure that our subscribers are immersed in their destination by handpicking contents that add to the island experience.
Am I getting a real vacation with this box?
No, the Island of the Month Box is a subscription box full of items that make you feel connected to the featured island destination. If you would like to book a real island vacation, feel free to contact us at Bea Amazed Travel. 
I'm on the waitlist. What's next?
Congratulations! You're one step away from joining one of the most exciting travel subscription services! We will notify you shortly when we open our list for new subscribers. Check your email frequently to reserve your spot.
When will I be billed and when will I receive my box?
You will be billed on the 1st of the month. Your subscription will be shipped by the 15th of the month. You should receive your box shortly after that.
Do you ship internationally?
Unfortunately, we do not ship outside of the United States. We're looking forward to adding customers from countries outside of the US to our list soon!
Can I cancel my subscription?
Although we hate to see you leave, we understand that things may come up that require you to cancel your subscription. Please message us before the 1st of the month to cancel in order to avoid being charged. For example, if you want to cancel your October subscription, please cancel prior to October 1st. We hope that it's not good-bye forever and just so-long for now.
The monthly island vacation in a box.